At Elite Plastic Surgery, our plastic surgeons, Dr. Matatov and Dr. Torabi, consider cosmetic or corrective nose surgery, an invasive procedure with minimal risks when performed by an experienced rhinoplasty surgeon. Even with small, subtle changes, cosmetic nose surgery can change the appearance of your whole face or facial profile. Our plastic surgeons can use their refined surgical skills and artistry of plastic surgery to increase or reduce the size, change the width or length a nasal bridge or tip of the nose, reshape the nostrils, and even change the size of the space between the nose and the lip. There are many different ways Drs. Torabi and Matatov can improve your nose with excellent results.
During your consultation at our office in Phoenix, AZ, you can express your feelings about your nose, what you would like to change, and your goals for plastic surgery. Our plastic surgeon will perform an examination of your nose and facial features, take photos of your nose, and explain the different techniques, risks, limitations, and possible outcome you could achieve with your facial structure.
At Elite Plastic Surgery, the key objectives to rhinoplasty for facial harmony are:
To make the nose more proportionate to your facial features and profile
To improve the external appearance of the nose
To reduce the size or length of the nose
To reform the shape and size of the nostrils for easier breathing and cosmetic enhancement
Because results and techniques vary from patient to patient, our plastic surgeons may suggest other procedures to compliment a nose reshaping surgery to keep your facial features all in balance. We will also consult with patients who want to correct a nasal blockage, a deviated septum, a birth defect, or a breathing problems through the nose. We invite men and women (with fully developed noses) to have a consultation at our practice.
Correction for Deviated Septum
A septoplasty can help a patient with a deviated or crooked nasal septum that makes it uncomfortable to breathe through the nose, obstructing sinus function, and may improve the appearance of the nose. Patients who seek consultations for a septoplasty are experiencing:
A deviated septum
Snoring
Sleep apnea
Nasal impediments, sinus-related problems, and airway obstructions
We also see patients that were born with nasal deformities at birth or as the result of a traumatic accident involving the nose.
Rhinoplasty offers many benefits to patients looking to enhance their facial appearance. This procedure can be performed at any age however, it is suggested that children and teens wait to undergo this procedure until their facial growth is complete. Good candidates for rhinoplasty may have any of the following nasal issues:
A disproportionate nose
Deviated septum
Enlarged nasal tip
Excessively flared nostrils
Crooked or off-center nasal bridge
Rhinoplasty is usually performed as an out-patient procedure with the patient under local or general anesthesia. Each patient's surgical experience will differ due to their individual needs and goals. There are a number of approaches and techniques that can be used during nose surgery, including open and closed rhinoplasty. When augmenting the nose, the surgeon can take cartilage from deep within the nose or the cartilage may be harvested from other areas of the body such as the ribs.
Following surgery, patients can expect to have swelling and bruising around the nose and eyes for approximately 2 – 3 weeks. Patients will need to keep their head above their chest to help improve swelling. Congestion is also common following rhinoplasty and may be caused by the splints and nasal packing worn the first few days post-surgery. After removing the splints, patients will be able to see and admire their newly shaped and contoured nose.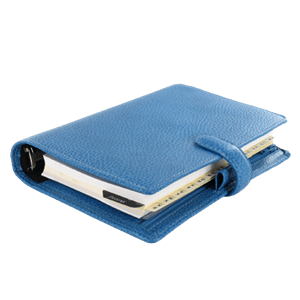 The nose is often considered a focal point of your face, which is why it is important to ensure that your nose complements your overall facial aesthetic. For patients whose nose crooks one way or the other or those suffering from injuries to the nose, rhinoplasty may be a good option. We strive to give every patient the look they desire with advanced techniques and surgical options to make sure your new nose meets your cosmetic goals. Schedule a consultation at Elite Plastic Surgery to learn more about nose surgery, and how it can improve your appearance and breathing.
Related Procedures